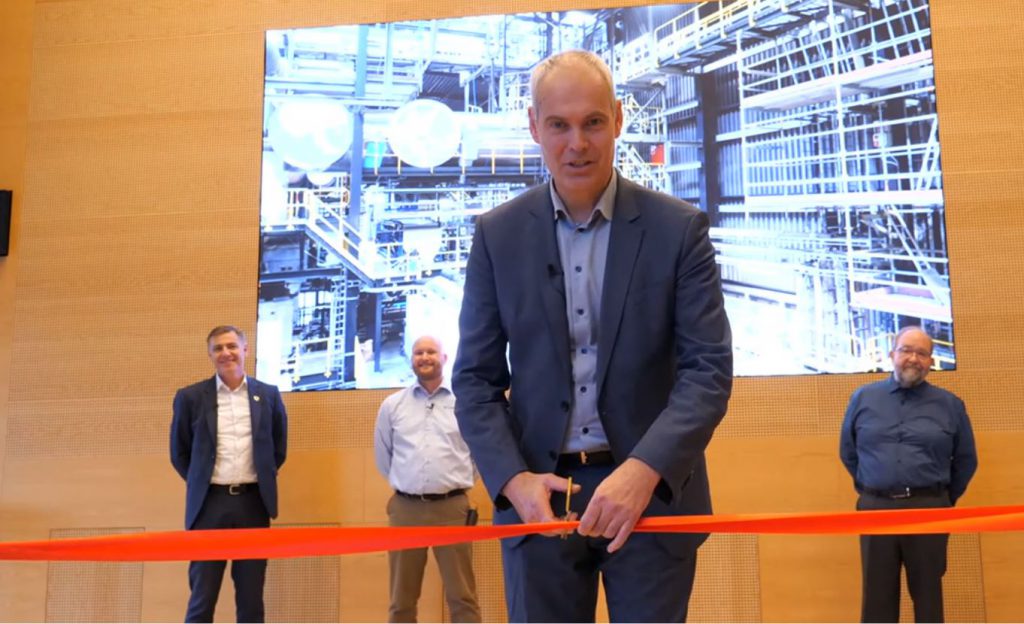 Today, we held a digital event to inaugurate the HaloSep plant at Vestforbraending.
The main event was held at Vestforbraending in Copenhagen, Denmark, with additional participation from speakers in Göteborg, Sweden and Brussels, Belgium.
After speeches from CEOs, managing directors, project managers, the LIFE programme and the owner of the Stena Sphere, the red ribbon was cut by Steen Neuchs, CEO of Vestforbraending.
This marks the beginning of the next phase in the project, when we will demonstrate the benefits of a full scale HaloSep plant in a real operational environment. We will keep you posted on our progress.
A big thank you to all project members, participants and our eminent speakers for making this event possible!
If you have any questions don't hesitate to contact us! Send an email to info@lifehalosep.eu or reach out to the contacts listed below.